THE ANTICHRIST SVPERSTAR
bastardization.
basic info
name: brian hugh warner
born: jan 5, 1969
origin: canton, ohio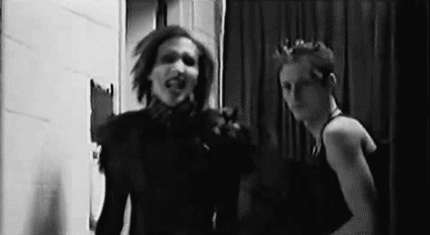 I view my job as being someone who is supposed to piss people off. I don't want to be just one-of-the-guys. I don't want to be just a smiling face you see on television presenting some vapid kind of easily-digestible garbage. This is rock and roll. I want to be a rock and roll star! Rock and roll is about shaking things up, making people act and react. That's what I do.
one of my most watched interviews of him, besides the bowling for columbine one.